Date d'inscription

:
16/04/2016
Messages

:
243
Avatar

:
Sophia Bush
Métier

:
Agent de Police


Madeline A. Ellis
DC
Nop
Durée de l'absence
1 semaine
Absence partielle, totale..?
Totale
Raison(s)
Je pars en Grèèèèèèèèce !
Autre chose ?
Et oui, moi aussi j'y passe et je poste mon petit message pour prévenir. Je me mettrais à jour avant de partir jeudi et je vous fais pleeeeeein de bisous ! "Keur Keur" sur vous !
_________________________



'Cause I got issues, but you got 'em too. So give 'em all to me and I'll give mine to you. Bask in the glory, of all our problems. 'Cause we got the kind of love it takes to solve 'em. Yeah, I got issues. And one of them is how bad I need you...

Date d'inscription

:
03/07/2017
Messages

:
340
Avatar

:
Louis Tomlinson
Age

:
23
Métier

:
étudiant en musicologie, barman au Johnny's & batteur des White Jumpers


Profite bien de tes vacances
_________________________   
you could be who you were, or who you'll become.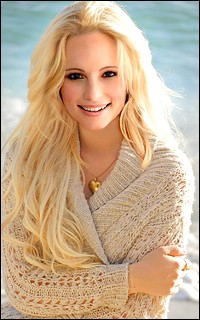 Date d'inscription

:
04/01/2017
Messages

:
257
Avatar

:
Candice King


Bonnes vacances
profite en bien
Date d'inscription

:
08/03/2014
Messages

:
767
Avatar

:
Camilla Luddington
Age

:
28
Métier

:
Humanitaire


Je sais pas si t'es revenue ou quoi, mais sinon... profite bien
_________________________
you never tell me, cauz' that's not our deal


I used to loved you so much i forget who i really was. Now we are just strangers to each others but i hope one day we'll finally be more, like we are meant to be. With you i feel real every single minute of my life and i hope i'll feel this way for ever.